I'm so lucky that I work in a gluten free store and have a role in the ordering of new products because I'm always finding new delicious stuff I can actually have. I have cut back on my consumption of even allergy-friendly processed food, but I have to let myself indulge every once in a while! Here's what I'm loving right now:
1.
Earth Cafe Vegan Cheesecake
I looooove these. And it's just icing on the (cheese)-cake that they are sweetened with agave nectar instead of sugar. It has everything I could possibly want in a dessert. They remind me of their more expensive but equally delicious counterpart at Blossoming Lotus in Portland, but they are more readily available now that I can buy them at Lingonberries! It's got all the flavor and decadence of normal cheesecake, without the dairy and sugar overload that you get afterwords. Hey, I'll take feel-good dessert any day of the week!
2. Beanitos Black Bean Chips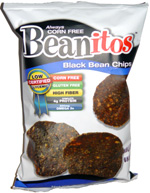 Finally, a corn-free tortilla chip! I honestly thought I was never going to eat tortilla chips again. I'm so glad I was wrong! And honestly, these are better than your average corn chip. Not only do they taste amazing, they have legit protein and fiber in every serving. All in all, they are still chips, but as chips go they are one of the healthiest. However, be warned, it will be very hard to resist eating the whole bag. Side note: these taste amazing paired with #3 on this list...
3. King Harvest Jalapeno Hummus
Boo, I couldn't figure out how to rotate this picture. I'm computer illiterate. Anyway, this stuff is to die for. I'm not kidding. I don't know anyone who's tried it that isn't completely addicted. My favorite, obviously, is the Jalapeno. Its got the perfect flavor of jalapeno without being to spicy for those with senstive taste buds. I am not one of those people, I've actually been known to add my own hot sauce... King Harvest is a local company out of Portland and they deliver their products fresh, plus there are like 12 flavors to choose from so there truly is something for everybody. I'm also super into the lemo hummus cause they don't add any oil and I've been trying to stay away from oil lately.
4. Sea Snax Toasted Onion
I know you probably think I'm weird for eating seaweed and liking it, but I can almost guarentee that you'd like it if you tried it. Especially because this isn't just plain old seaweed, it's roasted in olive oil and sprinkled with dehydrated onion. And, one little package is a mere 16 calories, yet somehow it's quite the appetite supressant. Its the perfect snack to tie you over at work or if you have to postpone a meal for any reason. They also come in a plain flavor that's got olive oil and a little salt. Yummmm....
5. Jungle Treats Maple Coconut Kale Krisps
Kale has become one of my best friends since I went vegan. I still have yet to perfect the perfect at home kale chip recipe, but in the meantime, these make an excellent substitute. They also come in a Cheezy and a Creamy Garlic flavor, but the Maple Coconut is hands down my favorite. Whoever decided that kale would taste good sweet was a freaking genius. I couldn't be more thrilled with these. Unfortunately, they are kind of hard to find, but you can purchase them directly from their
website
.
6. Amande Almond Milk Yogurt
As I'm sure you are aware, its very difficult to find vegan yogurt that is also sugar free and, in this case, soy free. Leave to me to discover what seems like the only one that exists. It's definitely a thicker yogurt, and it has the distinctive taste of almond milk (i guess that probably goes without saying). My favorite flavor is peach but it also comes in cherry, blueberry, strawberry and coconut. Now if they'd only make a vanilla I'd be a happy camper!
7. Taste Nirvana Coco Aloe Water
Although I hate drinking my calories (unless they're the liquid calories that raise my BAC), I do occassionally break that rule for one of these guys. One bottle of this aloe-chunk-infused coconut water packs all sorts of electrolytes, including magnesium and more potassium than a banana. The little buggers are perfect post-workout, and are even better for nursing hangovers. Its like reaching for a Gatorade, only its all natural and doesn't have added sugar. The plain coconut water by the same company is awesome for while you are working out, especially hot yoga. (The aloe one doesnt really work thanks to the pulp). My boyfriend comes into the store and buys cases of them, and all the employees are addicted as well.
8. The Better Bean Company Refried Beans
Since becoming vegan I'm a freaking bean fanatic. Love em. They are so good for you and so tasty! And yet, someone found a way to make them even yummier. Also a local company, Better Bean makes three different types of refried beans including red, black and cuban-style black. They are ALL good. I'm obsessed. I make recipes with them but most of the time I can't resist eating them right out of the container. Plus, I met the guy who I believe started the company last summer at a demo at New Season's market and he's suuuch a nice guy. I love knowing that my food comes from good people, it makes me feel secure that I'm not being poisoned by preservatives and other crap. I can't help but believe that food made by good hearted people make food nourishes not only the body but the soul. So buy some.
9. Organ Falafel Mix
I fell in love with falafel on my trip to Hawaii last fall...I know, kinda random place to be introduced to falafel. There was this little mom and pop falafel stand outside one of the clubs we went to a lot and we ate there drunk almost every night. I'm sure it wasn't gluten free or anything, but I wasn't about to live without it. Luckily, Orgran makes a gluten free falafel mix that is also corn and potato free. All it is is chickpea flour and spices, and all you have to do is add water to the mix and bake or fry them in little balls. The best way to eat them is in a wrap with hummus, cucumbers, red peppers, and sprouts, but they are also delicious eaten plain or dipped in hummus (King Harvest anyone?)
10. Lucini Cinque e' Cinque Chickpea Frittata Mix
Another delicious chickpea flour concoction...this one is a little harder to explain. It's a bit like fritatta but its bean based instead of egg based. Just add oil and water and you can make it into a thick frittata or into thinner chickpea flatbreads that taste great with basil, olives, and anything else with an italian flair. I can't tell you enough how bomb this stuff is, you'll just have to try it for yourself! The best part is a serving contains 9 grams of protein and 5 grams of fiber, and an extremely short ingredient list that is vegan and gluten free!
So my friends, you have a lot of products to get out there and try. Happy eating! And if anyone has found a completely tomato, sugar and dairy free pasta/pizza sauce, PLEASE let me know! I'm making pizza tonight and sometimes I get sick of making my own.